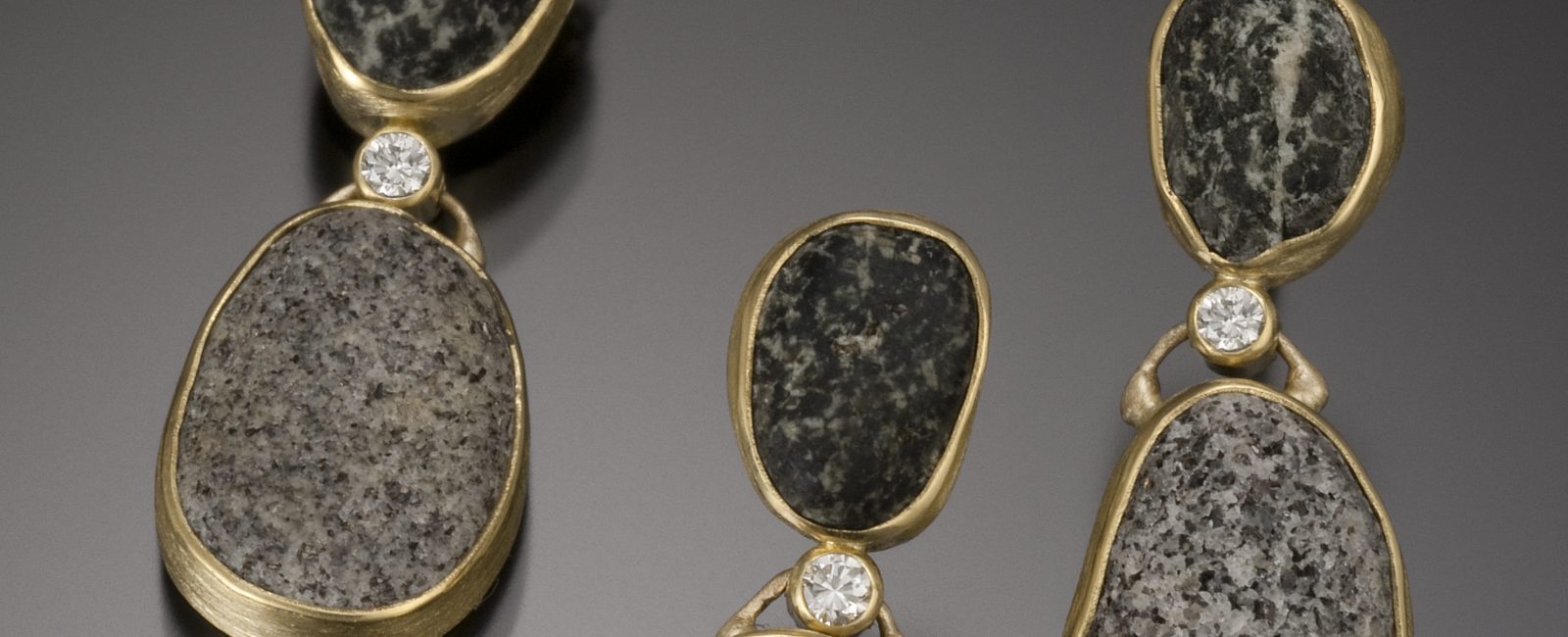 A Look at Jennifer Nielsen Jewelry From Earth to Adornment
While researching basalt a common igneous rock (because I love rocks) I found something unexpected and beautiful. 
A line of jewelry made with pebbles collected from the coasts of Maine. I am rock obsessed so it's no surprise I immediately fell in love with Jennifer Nielsen's Jewelry.
As noted on the designers website
"Jennifer Nielsen is an artist who works in metal, plays in stone, dreams in jewelry"
A designer and maker after my own heart. 
Jennifer's jewelry is a beautiful juxtaposition of raw nature and classic elegance. Mixing basalt and granite pebbles, diamonds and 18 karat gold.
Ethical sourcing is the cornerstone of Jennifer Nielsen Jewelry. All of the jewelry is made using recycled gold and silver, ethically sourced diamonds, recycled heirloom jewelry even down to recycled/recyclable packaging and print materials. The pebbles are harvested responsibly with permission from private beaches while also cleaning the area of litter during visits.
Jennifer's passion for rocks, minerals and the environment shows in her designs and her customers wonderful stories. My favorite story from Jennifer's website was about a custom necklace she made using a mussel shell. You can check that story out here.
Custom jewelry is a great way to to showcase collected treasures from loved ones. You can also purchase Jennifer Nielsens award winning jewelry straight from her website or in galleries across the country.
Here are some of the pieces I covet!