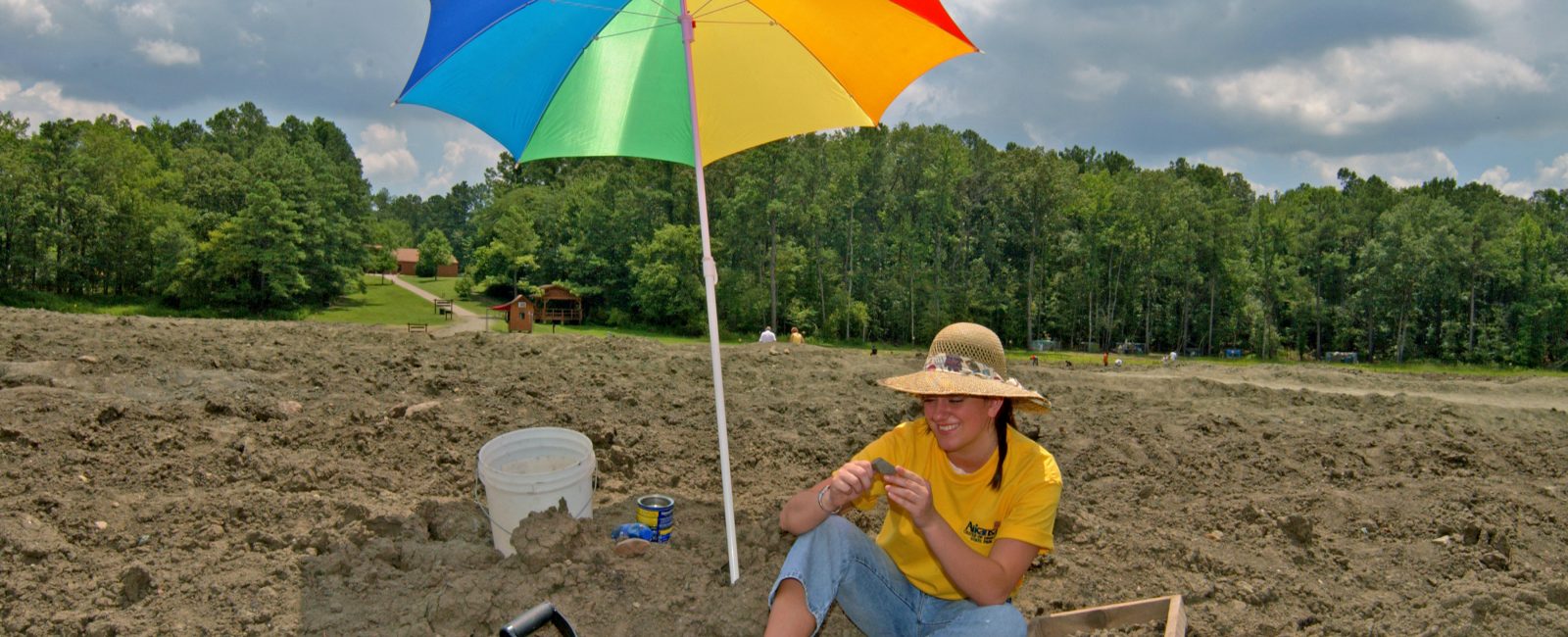 Diamonds Are For Keeps at The Worlds Only Public Diamond Mine!
Featured Dig Your Own Gems Destination: Crater of Diamonds State Park, Murfreesboro, Arkansas
For the love of all shiny sparkly things and fun vacations add Crater of Diamonds State Park to your list of must see and do. The one and only public diamond mine.
The world's only public diamond mine is located in Murfreesboro, Arkansas. Not only is the diamond mine open to the public you can dig the mine yourself and keep what you find.
The state park is located on an ancient volcanic crater that spans a 37 ½ acre plowed field ripe for diamond picking.
You will begin your mining adventure by touring the Diamond Discovery Center at the entrance of the park. The park staff will regale you with the diamond craters storied history, famous diamond finds, and of course the various techniques and tools used to find diamonds during your visit.
You can bring your own digging tools as long as they aren't motorized or rent equipment at the center.
After breaking a sweat in the diamond field – head next door to the mine themed water playground and take a dip in the 4166 square foot wading pool featuring two waterslides.
Now that you have worked up an appetite – grab a hamburger at the Kimberlite Café; and because you just don't want to leave why not camp on site at one of the 47 class AAA campsites.
This place is an obvious destination for the rockhound at heart and the whole family regardless of their diamond fever or lack there of.
Here are some hot tips for your diamond crater adventure.
Public Diamond Mine – Crater of Diamonds State Park Tips
What to Bring
According to the parks website you don't necessarily need to use tools to find diamonds there. You can certainly lug your own digging supplies to the park; however, the park is stocked with equipment that can be rented during your visit.
What to Wear
Digging is dirty work – dress appropriately. Flip-flops really aren't a good idea. Hats, sunscreen, and plenty of water will help keep you comfy.
How to Find Diamonds
The best time to search at the park is right after a good hard rain. After the top soil has been washed away diamonds and other mineral treasures like amethyst are much easier to spot.
Prime time is after the diamond field has been plowed which typically happens once a month.
You may be able to spot something by simply walking around the field. If you are feeling a little more adventurous you can dig till your hearts content then wet or dry sift the soil.
Diamonds come in a myriad of colors but shades from white, yellow and brown can be found at the crater. They will be translucent and appear to be a smooth polished stone with an oily film.
The park offers free weighing and certification for your finds.
Diamonds found on site average around a little less than a quarter of a carat. The largest diamond ever found by a visitor at the public diamond mine was just over 16 carats.
You can check out the latest finds at the public diamond mine here
While you are planning your trip to the diamond crater hunker down with a book that will give you all the detailed info you could need.
"Genuine Diamonds Found In Arkansas" written by Glenn Worthington will give you the ins and outs of the diamond hunt at the park, or if you need instant gratification in the form of video you can snag a DVD as well. The book is available on Amazon

Crater of Diamonds Hours and Admission
Aside from a few holidays the public diamond mine is open daily year round. You can check out their schedule here
If camping is not your thing there is plenty of lodging near the park. Most of the places are pet friendly including the diamond crater as long as you keep Fido on a leash.
While in the area check out these spots for jewelry and mineral specimens.
Southern Specialties Fine Jewelry
Jewelry, Minerals, and Gifts.
Caddo Trading Co.
Rocks and Minerals, Indian Artifacts, Rare Books and more…
Happy diamond hunting. We would love to hear about your experience at the crater and see what you have found. Get in touch!